29.07.2020

589 viewing
What Mobile App Analytics Tools Do We Recommend?
Mobile App Analytics helps you understand how successful your product is. Based on the data , you can conclude what needs to be improved in the app or how to attract new users. Today many tools are available for developers that collect data and help make a high-quality analysis. You just need to choose the most suitable data for your tasks. Wowmaking has prepared the top 4 analytics tools that we use the most often. We will explain why exactly they deserve your attention.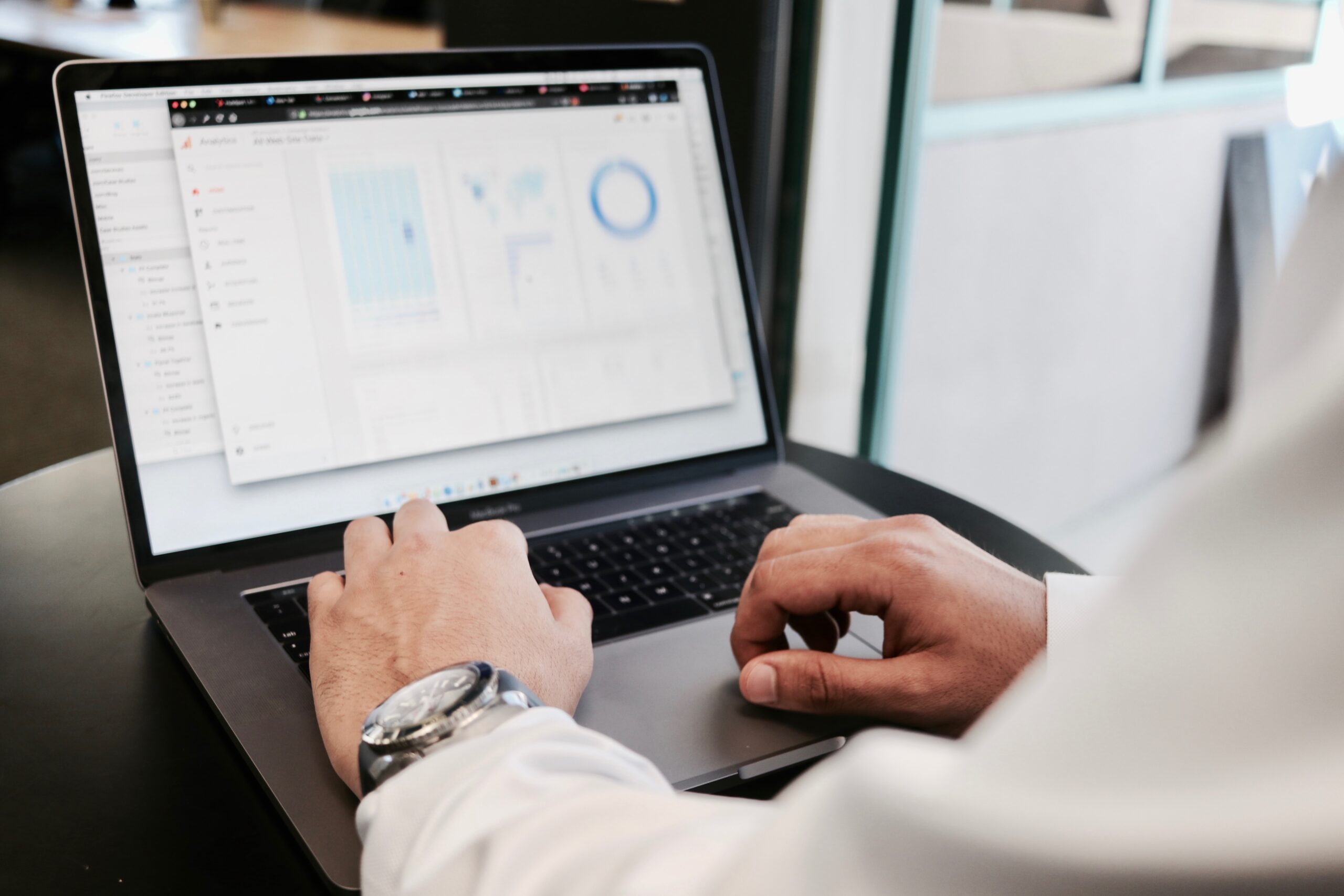 Firebase
This tool is designed for Google Analytics for Mobile Applications. This is not surprising since Firebase became part of Google 5 years ago and has since evolved into a technology platform with a huge number of possibilities.
Firebase has no limit for event reporting. Regardless of the number of events, conversions, transactions, or users, you will be able to see the complete data. You can track the conversion rate, profitability, and user behavior metrics. In addition to the standard user parameters, you can customize more than 25 additional ones.
The tool makes it possible to use many valuable additional services. The raw data can be exported to BigQuery to help predict user behavior and simulate LTV. A / B testing module is also available to test hypotheses for product improvement. In the opinion of Wowmaking Firebase specialists, it is ideal for start-ups when you need to get a lot of data for analytics at once without going into details.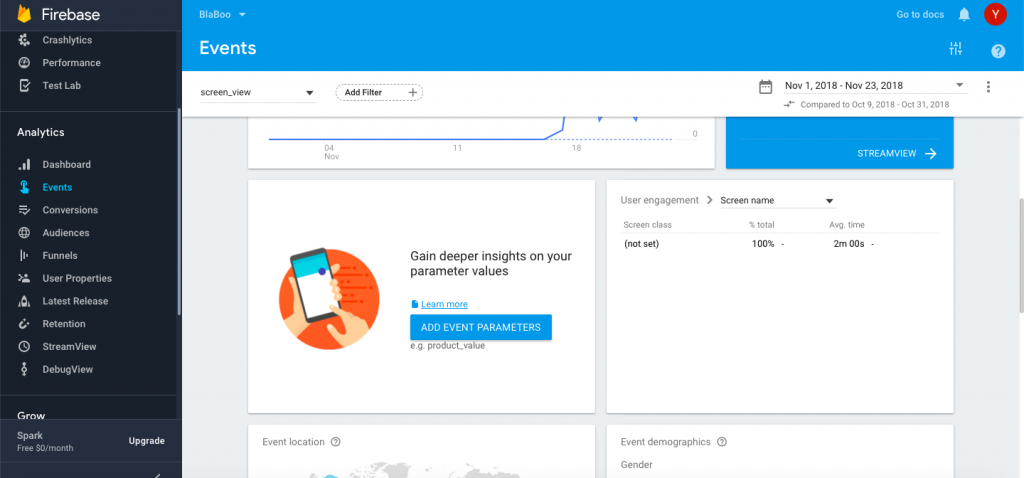 Adjust
The service has broad capabilities for attribution assessment and analytics of marketing channels for attracting an audience, their cost, and analysis of advertising campaigns.
It can select cohorts across all sources of paid advertising and organic. Such data is stored indefinitely. A special unit of the service is devoted to events within the application broken down by source.
There is a function for tracking fraud traffic from ad networks. Generated reports can, if necessary, be provided via the guest link, and the data can be exported to .CSV and .XLS files manually or automatically. There are tools for retargeting and audience re-engagement.
You can find similar options in another well-known product analytics service called Appsflyer.
Facebook Analytics
This is a free service that is integrated with Facebook and offers a wide range of tools. You can find detailed statistics on user activity across different platforms, including your website, Facebook page, or the app itself. The service shows the entire sales funnel, allowing you to see how the curves of organic and paid traffic intersect, as well as calculate LTV. The data is well visualized.
The service is primarily suitable for those who promote their application only through Facebook and Instagram, as well as at the start of a project when the budget does not allow connecting expensive services.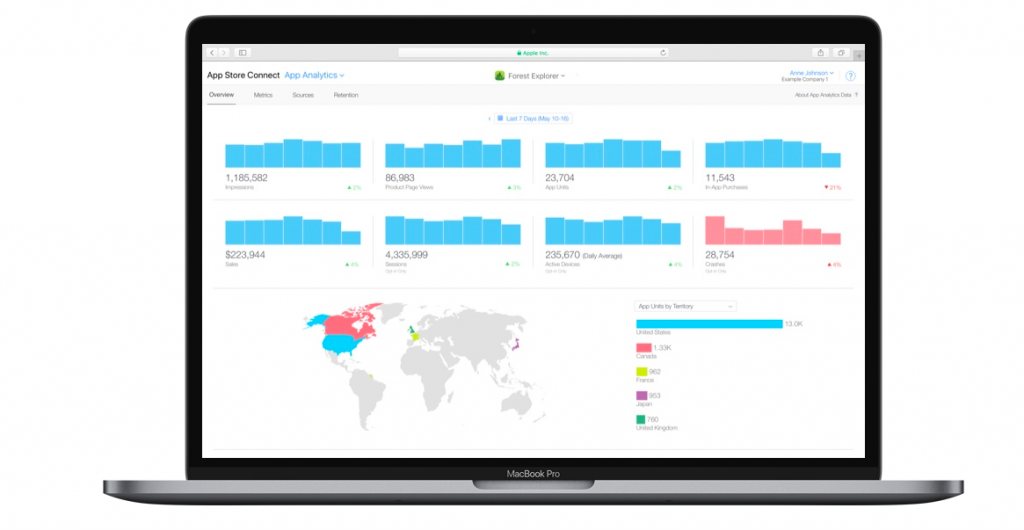 App Analytics
This is a free analytics tool for products on the App Store. It allows you to assess user behavior, the number of views of the application in the store, traffic sources, and the effectiveness of marketing campaigns. In many respects, it is this service that provides the most accurate information.
Recently, the service has a function to view the number of users who have removed your product from iOS 12.3 or later. It will help you understand the reaction of the audience to changes in the product.
"For those who launch their project, it is very important to immediately take care of the integration of the analytics system. This will allow you to understand from the very beginning which changes in the product are positive and which are not. You don't have to connect all possible systems right away, expecting that the more data you collect, the better. In the first stages, there are enough of the most basic indicators that any good analytics system can handle; and it is free. You will not get lost in the huge amount of data that will be generated. Whether it's Firebase, Facebook Analytics, or Amplitude doesn't matter. The main thing is to figure out how they work and actively use them. Integration with Adjust will also be a plus so that you can immediately understand which marketing channels are effective and to what extent", Product Manager at Wowmaking Yury Rudnitski.
Photo on Unsplash
Credit: wowmaking.medium.com